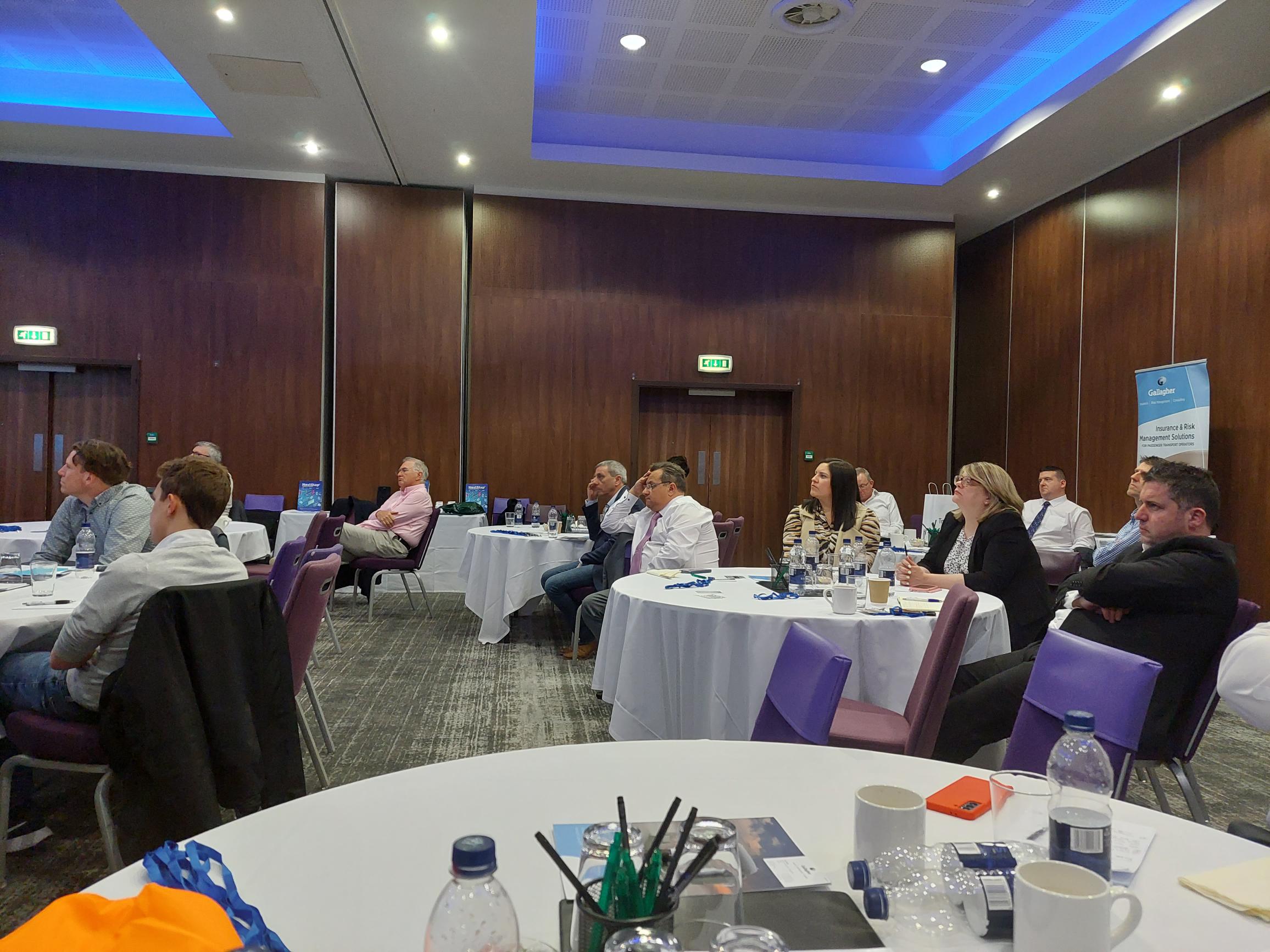 Conference Summary 2022
Thank you to everyone that attended our Conference last month!  It was great to get back to meeting in person and hearing from our great speakers.
Phil White gave a presentation on the new Pay as you go' insurance from QBE - exclusively available through Gallagher Insurance. It relies on 'big data' with operators submitting their telematics data to the insurer.

Agnes Pastuszuk, the President of Global Passenger Network and also an operator herself, based in Krakow, Poland joined us via Zoom as she was unable to get away, being heavily involved with the Ukrainian refugee efforts. Agnes gave a first hand account of the situation on the border and then gave members a briefing about GPN.
GPN is the global network of coach operators, and has comprehensive systems for generating sales leads and support for operators. As CoachMarque is the UK member of GPN, sales leads generated through GPN would be fairly distributed amongst CoachMarque members.  If you would like a copy of the presentation please contact us here.

Phil Smith
Talked us through the Coach Marketing Campaign www.getbackonboard.co.uk   which started in post-pandemic recovery (inspired by Candice Mason froms Masons Mini Bus and Coach Hire) to create a national TV ad campaign.

55 members supported the campaign, with substantial financial contributions from CPT & CoachMarque. 

The TV Campaign ran throughout Jan 2022 across a range of terrestrial /digital TV channels & supported by a dedicated website (see above). 

The intention of the campaign was to remind both existing & potential users of the things coach travel can achieve for people's lives: e.g. access to exciting and interesting places as well as reuniting people with each other. 

No specific market segment was featured and operator support ranged from coach operators marketing their own holidays to intercity express providers!

The TV Campaigns' target audience primarily was the over 55 bracket of the population (est. 17.5 million) and it is believed at least 28% of that group saw the Campaign at least once. 

Campaign remains active & open to new members.  If you want to get involved please contact Phil Smith.
We also heard from Joss Croft who provided lots of information and statistics about the state of the UK inbound tourism industry post-Covid and post-Brexit. This market was worth £28.4bn to the UK in 2019 but went down 91% in 2020. In 2021 it recovered to around £7.4bn but still nowhere near pre-pandemic levels. The industry in the UK is recovering much slower than elsewhere in Europe, due in the main to the additional barriers created by Brexit and the UK being perceived as 'plague island' due to our handling of Covid. Joss was keen to point out that these weren't political statements, but were honest views based on real information.
To capitalise on any other opportunities, Joss advised that Destination Management Companies are looking for year-round service, reliability and consistent pricing. The biggest opportunity would be incoming Americans, as mainland Europeans don't feel welcomed in the UK due to border restrictions. Language schools are put off by the need for post-Brexit ID cards for students, which UI is lobbying Govt. to change. Operators are advised to engage with UK Inbound and ETOA.

Scott James from Rise Digital gave a thorough rundown on the new Next Stop app for school routes. The app can be used to issue tickets, track school movements and even log when a child gets on or off the bus. It can be used by operators, schools, parents and children. In many cases, it avoids the need for a ticket machine on the vehicle, as everything can be done via apps, tablets, and a web-based back office.
You can contact Scott here.

Our motivational speaker Martin Butler joined us to share his experience in business and marketing.  Martin began by telling us that no business has a right to exist, and that customer expectations are changing.
Customers are looking to purchase from businesses that have a positive impact on the planet, society and the environment. Winners focus on being different and not getting stuck in a price war. We are in the business of being chosen by our customers, and price-cutting is not a sustainable strategy. We should focus on what makes things easy for our colleagues and our customers to get ahead.
A very interesting end to the conference which had everyone in the room thinking about the next steps for their business.  CoachMarque is working on a member engagement plan alongside considering the next steps for ongoing support to our operators.